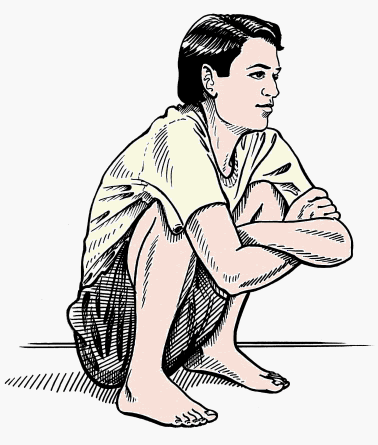 Yes.. 7 advantages... in medical terms of course...
One of it...

Makes elimination faster, easier and more complete. This helps prevent "fecal stagnation," a prime factor in

colon cancer

,

appendicitis

and

inflammatory bowel disease

.
...
basically i think it's all about have a better shitting session.. hmmm.....
No wonder everytime i go to 1 utama's toilet , there'll be shoe prints all over the seat cover... maybe it's a known fact that it's good to squat... hah! ...
Please ... squat all you want at HOME!! .. don't bloody dirty up the public toilets with your shoe prints... no point squating... unless you're used to not having a proper toilet seat.. and have to shit squatting even at home...
oh yeah... squatting by the roadside waiting ... makes your look like an Ah Pek...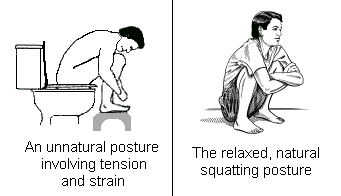 The way we squat on the left is no good... it's unnatural.. and it's illustrated here because EVERYONE takes a dump that way... right?? HAH!!
Here's the
7 advantages
in medical terms... And they can be quite
funny
too...